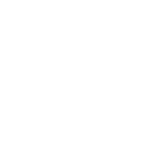 AVAILABLE ONLY THE 29TH OF OCTOBER
Día de muertos 2022 pairing

AT RESTAURANT CORAZÓN.
Welcome to our reservation system, it will be our pleasure to share with you the colorful, flavourful and emotional experience of Casa Frida.
Please follow the instructions so we can attend to your reservation request.
NOTE: To book on the 29th of October we invite you to our special sections for the Day of the Dead experiences in Culinary Rooftop, Restaurante Corazon and Wine Tasting room Frida. You can book your experience in this special calendar.
All reservations are booked for a limit of 3 hour service.
We require that our guest respect all protocols put in place by authorities, including that all beverage service must be accompanied by food, otherwise we cannot grant access or provide service.
Please note that all reservations only provide access to the number of people in your reservation, we cannot admit more people than the ones stated in the reservation. Each area is reserved separately and the advance payment will be available only in the area were your reservation was made.
We are restricted to availability in every area and give preference to our guest with reservation.
Your booking deposit will be counted toward the total check. Booking deposit doesn't include service fee. We don't have any cover fees at the entrance.
If you need further assistance please email us at reservaciones@casafridavalle.com Or call (646) 189 40 37, (646) 113 48 36 or (646) 286 38 95. Customer service is available Tuesday through Sunday, from 9am to 5pm.
Your party surpasses 20 people? Take a look at our Blue Velvet Room